Related Travel Information
The Farmer's Daughter
In this day and age, I am amazed at the name, but even more amused that they leaned into it with "Life is Better with the Farmer's Daughter" as their tag line.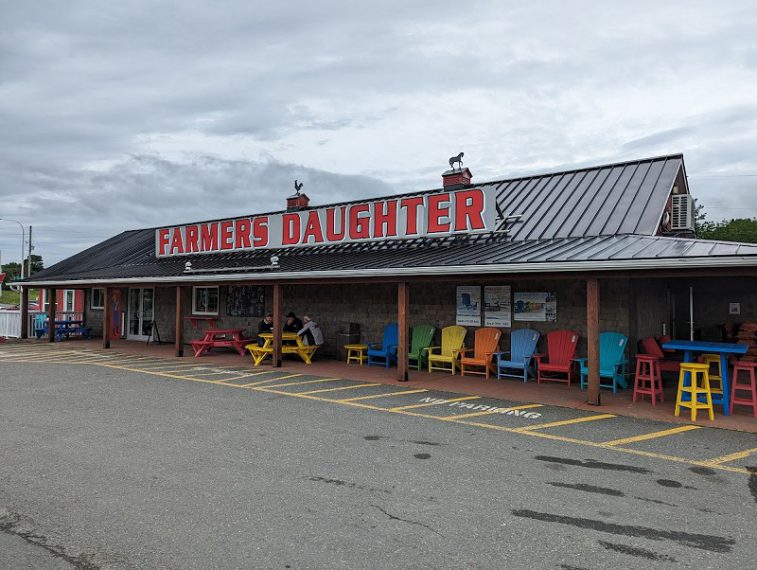 On our drive back from Cape Breton to Halifax, we saw a sign for a food and gift shop called The Farmer's Daughter.  Everything about the name invoked all the naughty jokes from the past.
Located in Whycocomagh (pronounced Why-cog-ho-mah) it's a great pit stop for coffee, ice cream and a dessert to bring to the next person's place at which you are crashing.  They had fresh pies including, strangely, raisin pie.  It was made very closely to my mother's recipe, which meant raisins, sugar, pie crust and not much else. Make sure to heat it and get vanilla ice cream to go on top.
For more information: www.thefarmersdaughter.ca