Related Travel Information
Dawn Oman Art Gallery
I had no idea in the pouring rain what I was in for when I entered Dawn Oman's gallery. We drove up to her door in Bridgetown Nova Scotia ran from the car to her door and were soaked. "Do I have drowned rats at my door?" she said, laughing. We said yes.
My expectations were nil; I was checking out a gallery that I was told was cool.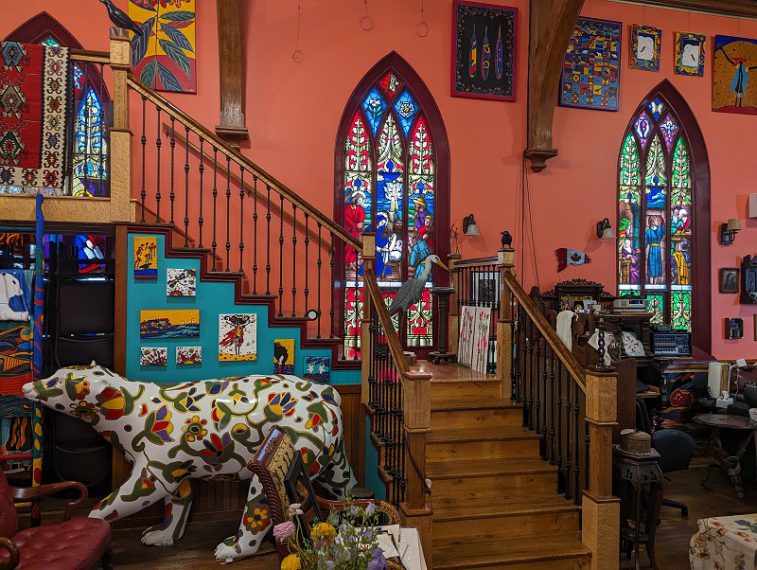 Well, it was a gallery/home/former church/concert hall. I had not realized it was a decommissioned United Church with intact stained glass. Because Dawn is First Nations from Yellowknife with European heritage thrown in, the "gallery" was a cross cultural extravaganza.
The works are fascinating; I picked up a set of greeting cards, but there was so much in there to enjoy.
But the best part was meeting Dawn herself.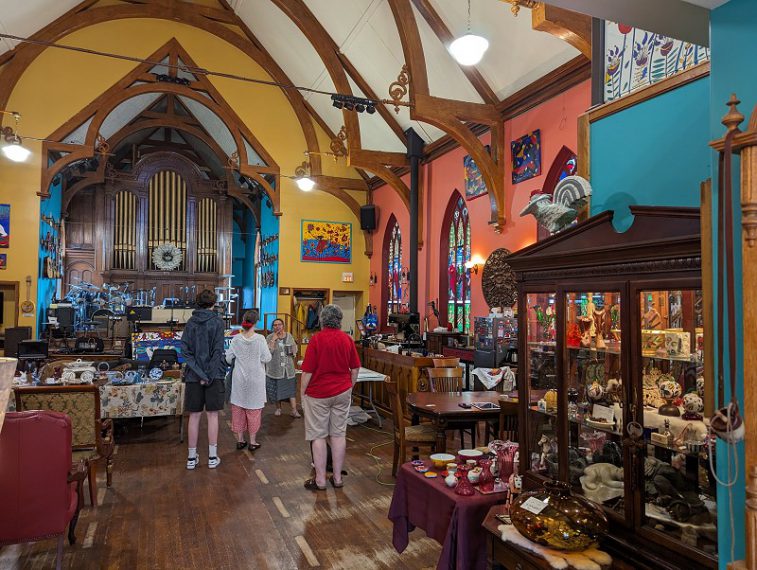 For more information: www.dawnomanart.com
Bridgetown Nova Scotia is 20 minutes / 24 km from Annapolis Royal.