Related Travel Information
Garrison House Brunch Annapolis Royal
We did not stay at the Garrison House, but we did enjoy brunch there.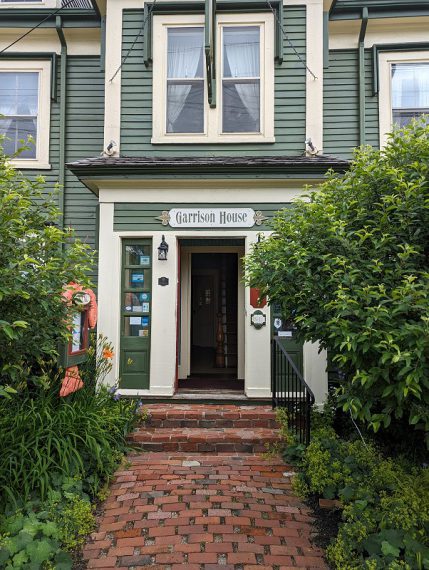 The house itself is fascinating as it's a restored heritage property, right across the street from Fort Anne, which, not surprisingly, had a garrison of soldiers throughout history.
If you were to stay there, you'd be in walking distance of everything in Annapolis Royal.
Our brunch was great. You choose something like French Toast, and then they bring a plate of toast, bacon, sausages and others that people like me really enjoy, because I live with vegetarians.
For more information: garrisonhouseinn.ca
Where to Stay in Annapolis Royal