Related Travel Information
What the heck is a Ceilidh?
In Baddeck, during the tourist season, they have these signs that say Ceilidh. So, it's pronounced Kay-Lee. It's Gaelic, but honestly I think the spelling is really the Scots trying to annoy the English.
Meanwhile, I discovered that a Ceilidh is a Celtic fiddle music kitchen party. There was a tradition dating back a couple of hundred years where a fiddler and a pianist and maybe a guitarist would spend time playing tunes while folks would bring snacks.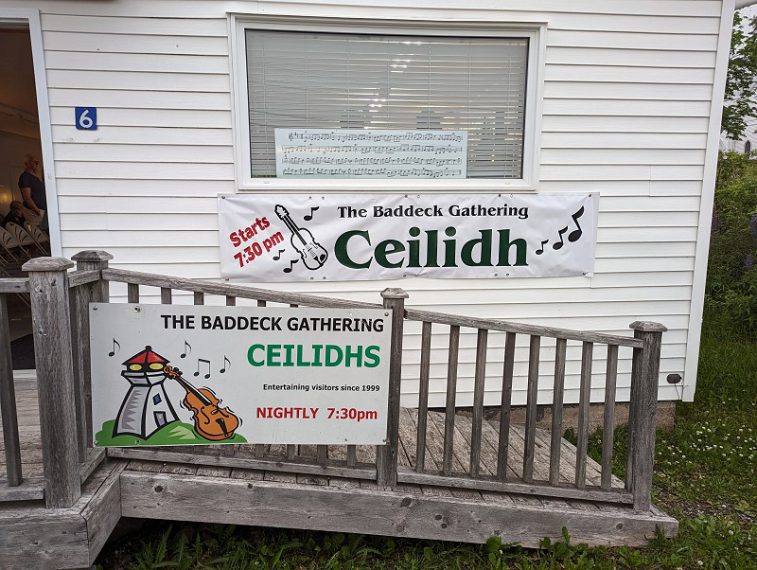 Today you book a seat and join in the fun for about 2 hours of Celtic fiddle playing. It is really the most Cape Breton thing you'll do and you'll find out that oatcakes are very tasty.
But, the music. Rachel Davis was the fiddle player; she lives down the road, (google). She and her pianist taught us more about Celtic music than I'd learned in my entire life. Jigs, reels and more. The highly improvisational nature of the music was fascinating.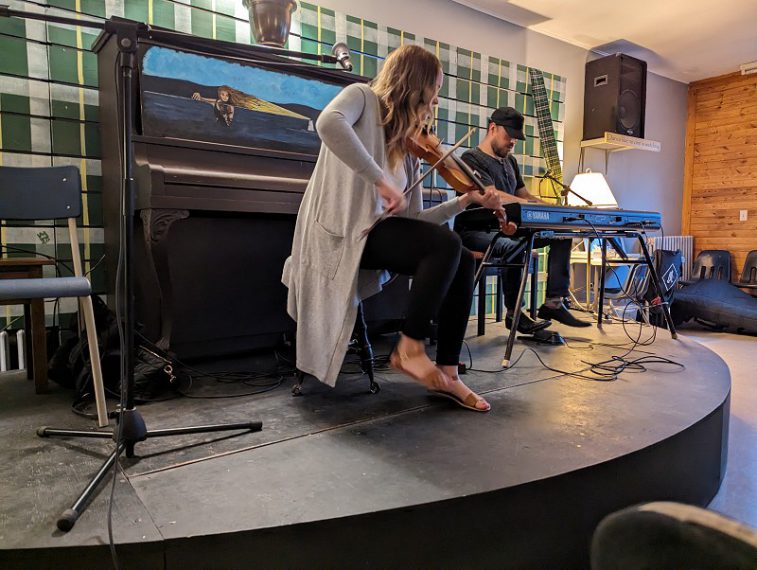 It was $15 a seat. The venue was small and full. When they asked the audience where they were from it was all of Canada plus the USA from California to Texas to Vermont.
For more information: baddeckgathering.com
Where to stay in Baddeck.