Related Travel Information
Donalda's Puffin Boat Tour
Near Englishtown on Cape Breton you will find a dock and a tiny shack that leads you to Donalda's Puffin Boat Tour.  Our trip was on an overcast day that reminded me of the west coast of Vancouver Island, where you feel like you are visiting the edge of the world.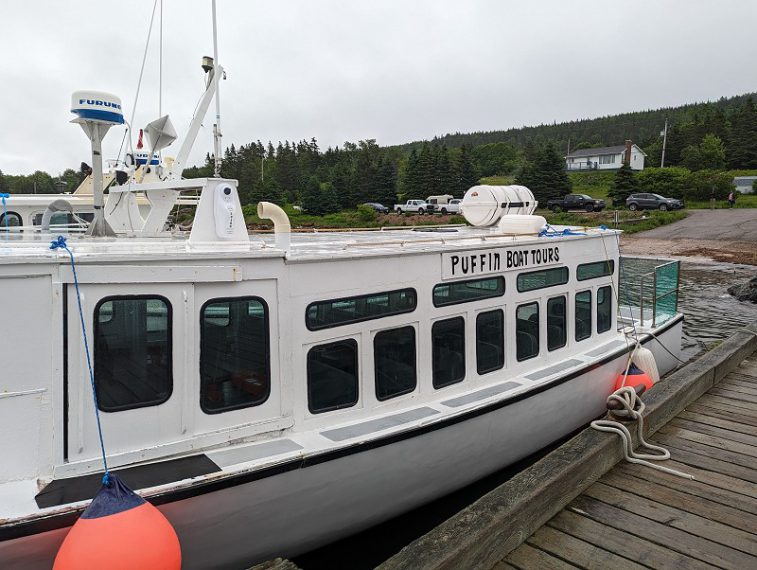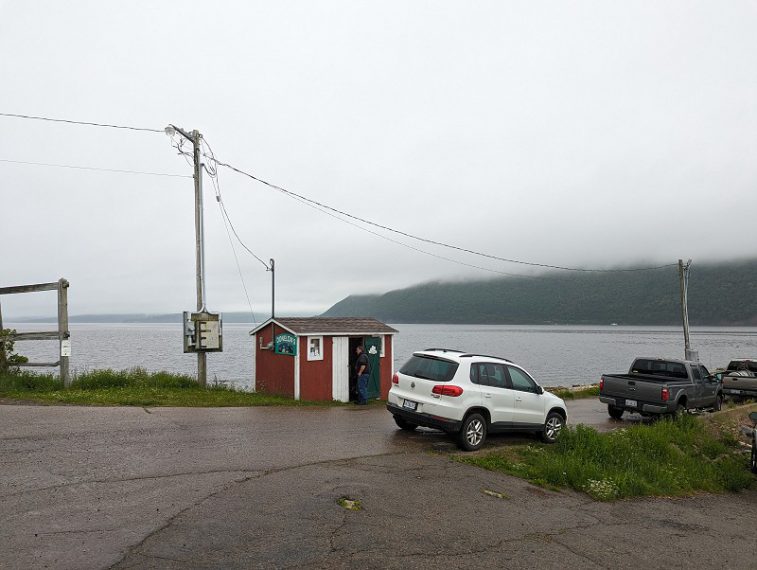 This of course doesn't compare to when you are out in the boat and reach the rocky islands on which the birds live and nest.  Don't let my rubbish pictures fool you.  It was amazing to see about seven different species of seabird, including the famous Puffins.  They looked adorable and it was interesting to see what their take off technique was like.  Basically, a Puffin would throw him/herself off from the cliff, aim for the water, and hopefully miss.  The Black Guillemot follows a similar flying technique and when it lands on the rock, it spreads its orange legs out, and tries not to land too hard.
Eagles join in the fun along with seals. Sometimes it's better to go out on a cooler, cloudy day because the birds are more active. I felt like I was surrounded by 1000s of birds.
I advise bringing a long lens or binoculars. But, don't spend the whole experience looking through an eyepiece. Take in the whole works.
Hopefully Donalda herself will be your tour guide. She's a fountain of knowledge in the area.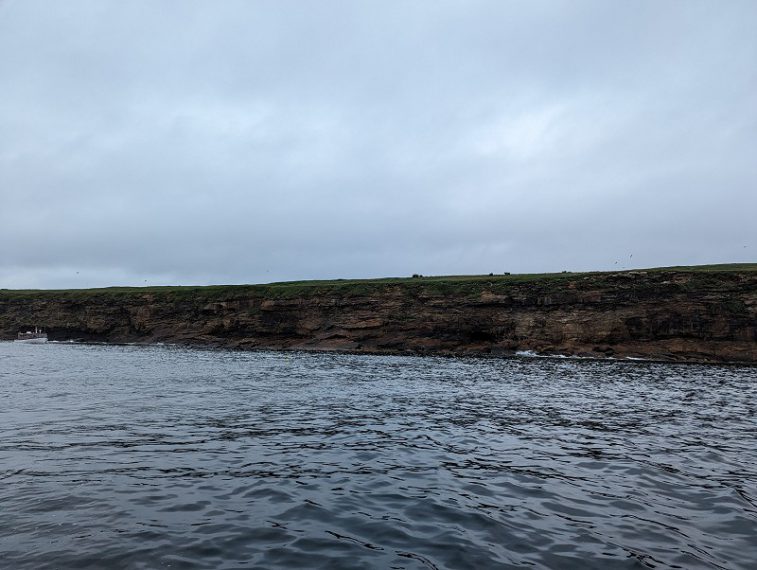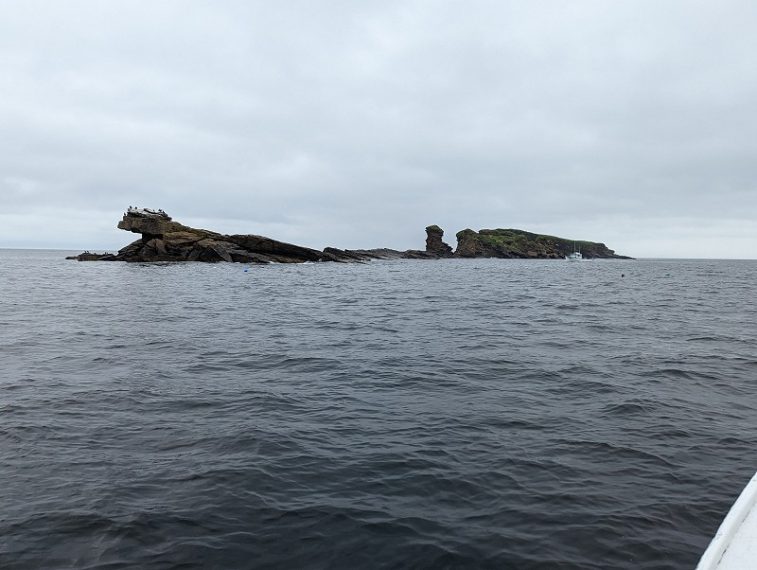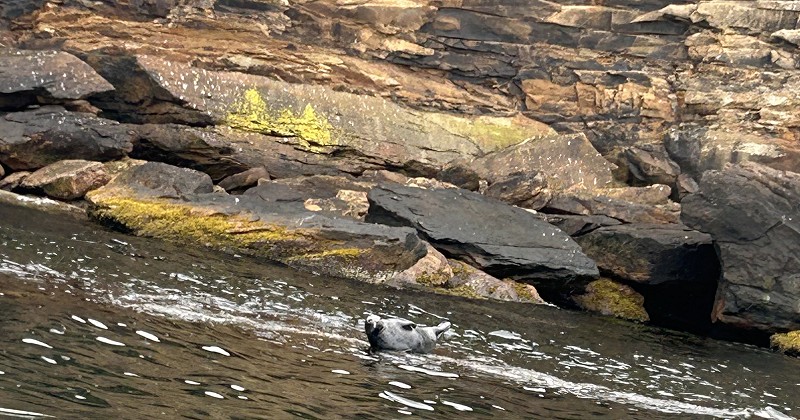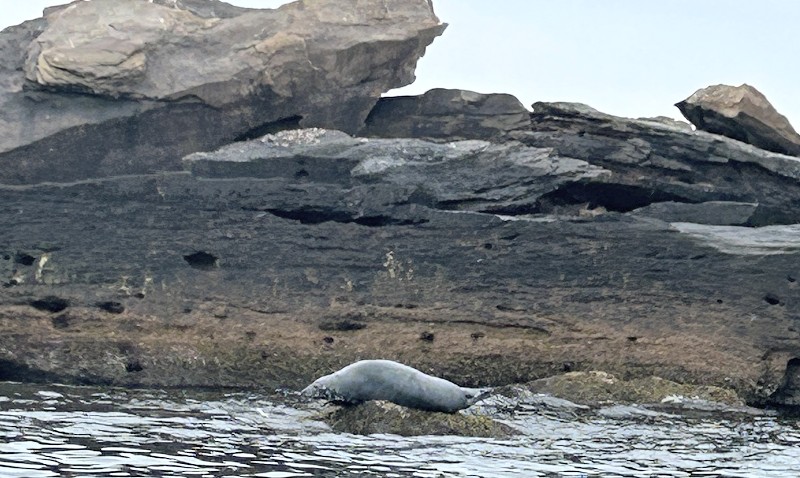 For more information:  puffinboattours.com